Cinco De Mayo and Taco Tuesday are on the same day, which means there's plenty of reason to celebrate in St. Petersburg. We may have to Cinco at Home, but that doesn't mean we have to do without the best taco spots in the Sunshine City. We've compiled a list of our favorite St. Pete spots still open for curbside pickup, and delivery.
Red Mesa Restaurant Group
It was hard to decide between the street tacos at Mercado or the duck tacos at Cantina, so we decided to include the Red Mesa concepts all in one slot. The original Red Mesa Restaurant on 4th Street offers an inviting sit-down meal experience. Cantina serves up one of the finest margaritas in the city, which is a perfect complement to their savory tacos — both the fish and duck tacos are exceptional. Mercado's West Coast-inspired menu delivers a killer chicken street taco that we find ourselves craving on a weekly basis.
All of the Red Mesa concepts are closed for dine-in, but all 4 remain open for takeout and delivery.
Taquitos Mexican
(727) 256-1617
Taquitos Mexican wanted to bring the flavors of Cadereyta de Montes, the owner's birthplace, to the states. Because they are more of a traditional Taco house, Taquitos Mexican specializes in Mexican street food, but also try to combine traditional flavors with more modern takes of Mexican food in the States. We recommend the fish tacos. You can get beer-battered or blackened fish on handmade corn tortillas with traditional diced onion and cilantro on top, or you can add lettuce, tomatoes, cheese, and crema.
Taquitos is offering new take-home taco kits to further amplify your Taco Tuesday festivities.
Visit their website to place an order.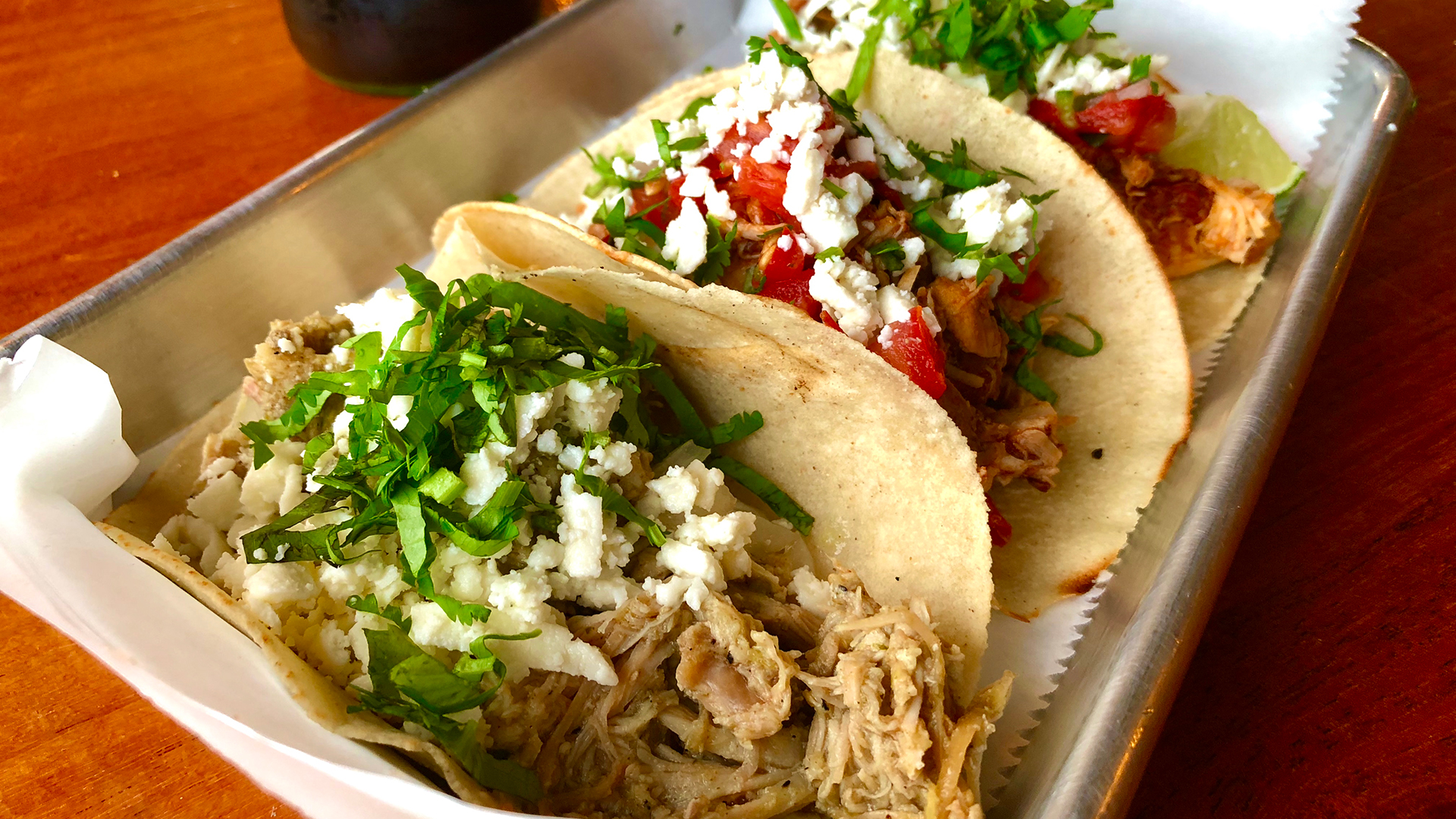 Casita Taqueria
2991 66th St N
2701 4th St N
2663 Central Ave

Casita's iconic beer and tacos insignia painted above the front entrance has long served as a beacon of bold flavor for residents. Owners Don and Gwen Arvin are beloved figures in the St. Pete community. We encourage you to follow them on Facebook to catch a glimpse of their rotating specials. Previous specials highlights include barbacoa tacos topped with tomato, pickled jalapeño and olive salsa, and fried chickpea tacos topped with shredded lettuce, onions, crema, and cilantro.
The restaurant is open for takeout. Visit Casita's website for a look at the incredible menu.
Señor Taco
(727) 289-7080
Señor Taco delivers a flawless haymaker to our taste buds each and every time we visit. The arroz imperial (Mexican stuffed rice), fried ice cream and handmade tamales are glorious. Their tacos are equally remarkable.
We recommend you order the Machete tacos — fried pork mushrooms and onions smothered with melted cheese and served on a flour tortilla topped with salsa verde. If you have room, treat yourself to the el trí — smoked ham, chorizo, bacon, onions, and poblano peppers, all grilled together and topped with melted cheese, cilantro, guac and sour cream on a flour tortilla.
Visit the restaurant's website for a full menu. The restaurant also delivers through UberEats.
Chile Verde Authentic Mexican Food
(727) 800-2679
This incredible small restaurant is tucked away in a renovated gas station on 22nd Ave N. This is one of St. Pete's most authentic Mexican restaurants. Fans highly recommend the chicken tamale, but their tacos are where it's at. They have both flour and corn tortillas topped with onion and cilantro, like traditional Mexican tacos. The American variation comes dressed with lettuce, tomato, avocado, sour cream, and cheese.
Chile Verde is currently open for takeout and delivery. Visit their
website
for a full menu.
Poppo's Taqueria
(727) 289-1121
1033 Central Avenue
This restaurant is a new taco spot in the Burg's EDGE district. Poppo's has a make your own feature for tacos which is one of my favorite things in a taco restaurant. But, if you're the kind of person who gets overwhelmed by choices, you can't go wrong with the Poppo's Taco. Jump on it!
The tempeh here is phenomenal by the way.
Poppo's
is open for takeout and delivery. Visit the Poppo's
website
to place an order pickup.
El Agave Bar – St. Pete Beach
OK so this one is on St. Pete Beach, but it's well worth the trip. The cocktail selection is impeccable, and you can get a 32oz margarita TO-GO. Their selection of cocktails, great service, and a fantastic location make it well worth a quick drive outside the 'Burg. Follow
El Agave Bar on Facebook
for updates.