Audiophiles, tourists, vinyl newbies, and more have all flocked to Bananas Records in St. Pete for their fix. With over 3.5 million pieces of vinyl in their collection, their claim as the largest vinyl collection in the world isn't one we're ready to dispute.
Their main store on 22nd Ave N next to Mazzaro's Italian Market is impressive. Complete with a jazz room, a stage for in-store performances, and a back room with bargains that just can't be beaten. There's even a listening booth where you can drop the needle and preview some of the records for sale.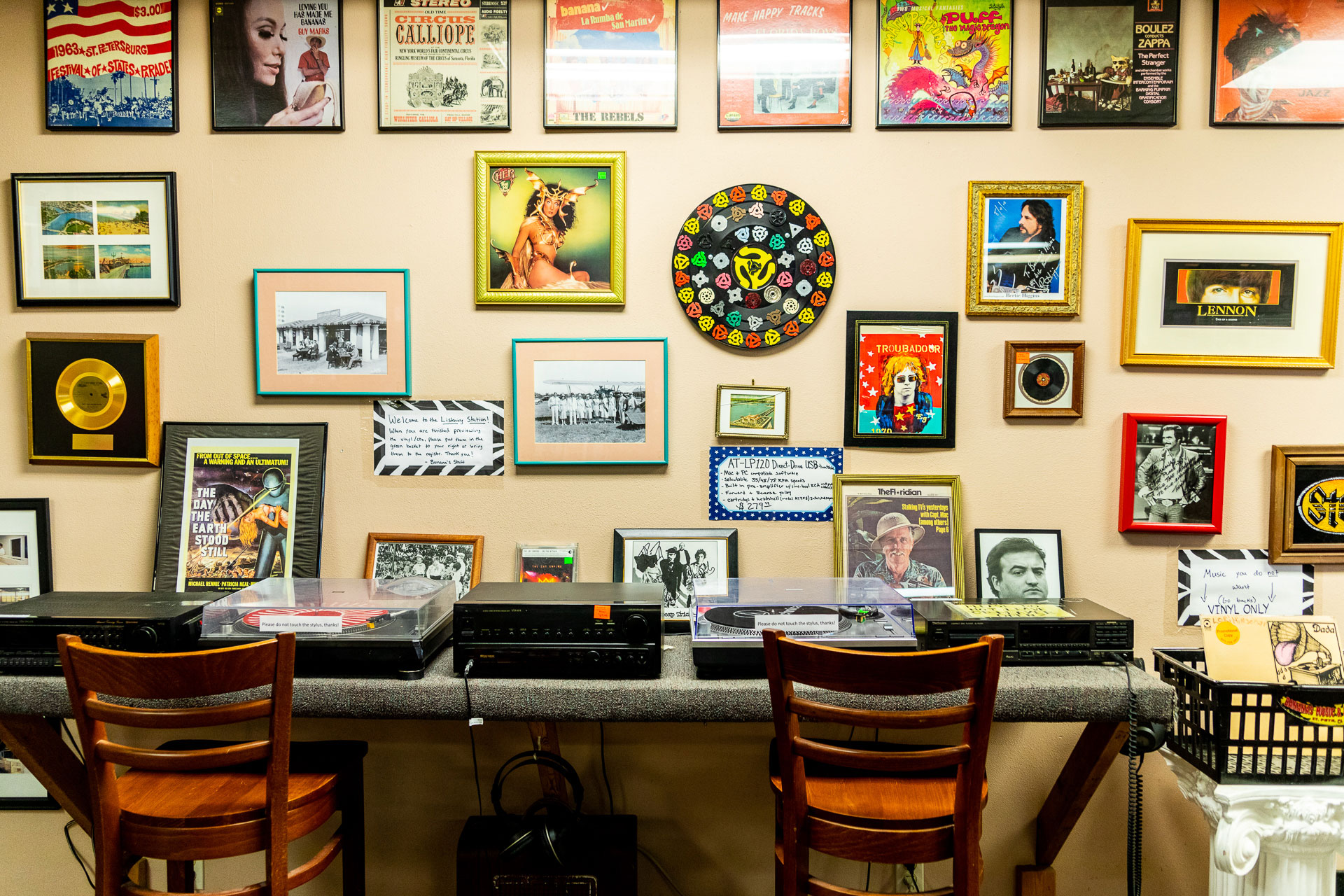 ICYMI: There's a Banana's Warehouse
Ready to dive deeper? Climb the stairs to the second floor of the Bananas Warehouse on 2226 16th Ave N. When you first walk in the door, brace yourself for the vintage library style corridors filled with towers of nothing but vinyl. It might be the closest thing we've seen to heaven on earth.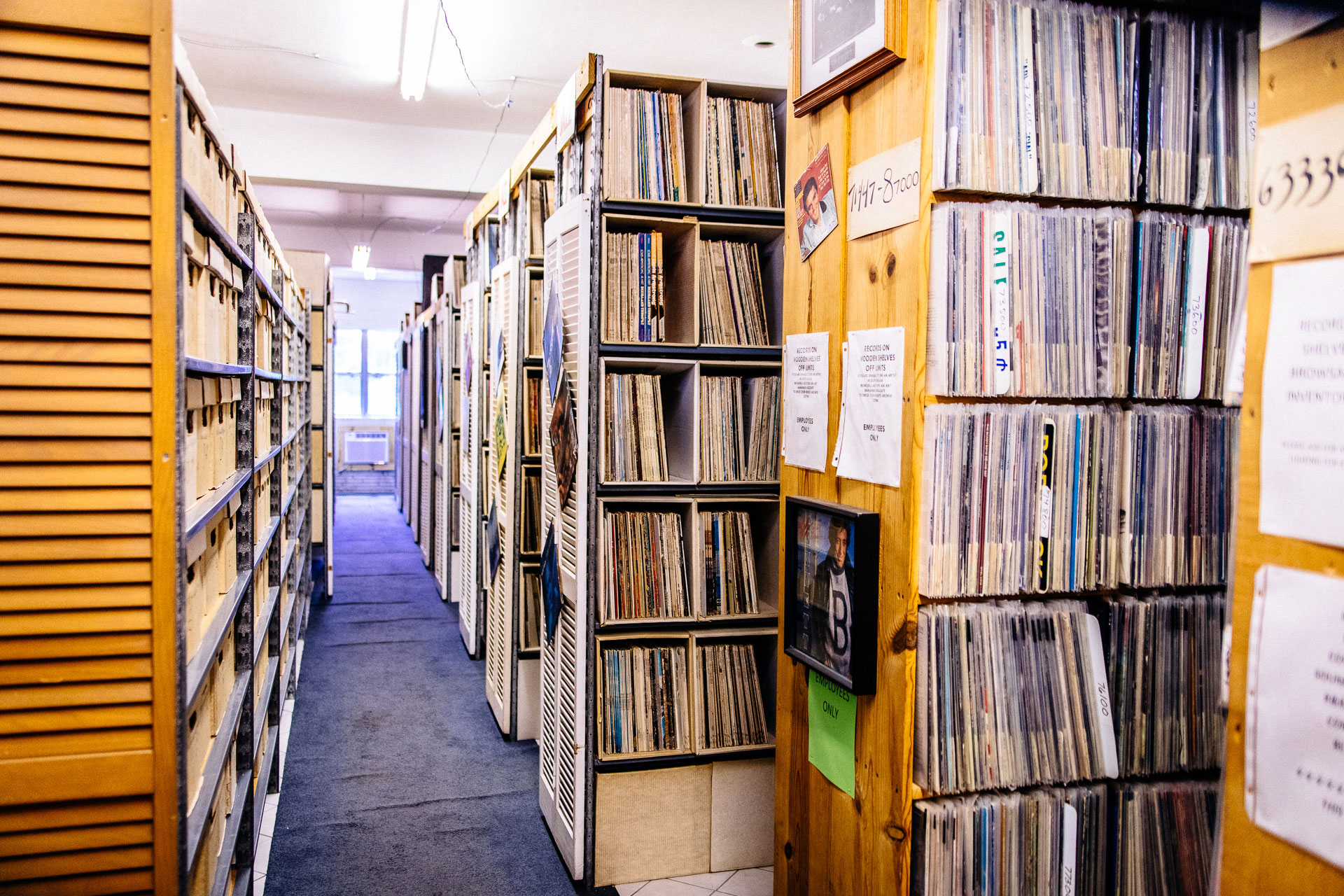 Bring a list if there's something special you're looking for. Their staff is super knowledgeable and always ready to help you find that perfect bucket list piece. We quickly got lost and happily overwhelmed in the stacks mixed with rock legends, jazz history, an entire dance section, reggae, and even an aisle just for the Beatles. Fun fact: they also have a wide selection of speeches, foreign language lessons and more all on vinyl.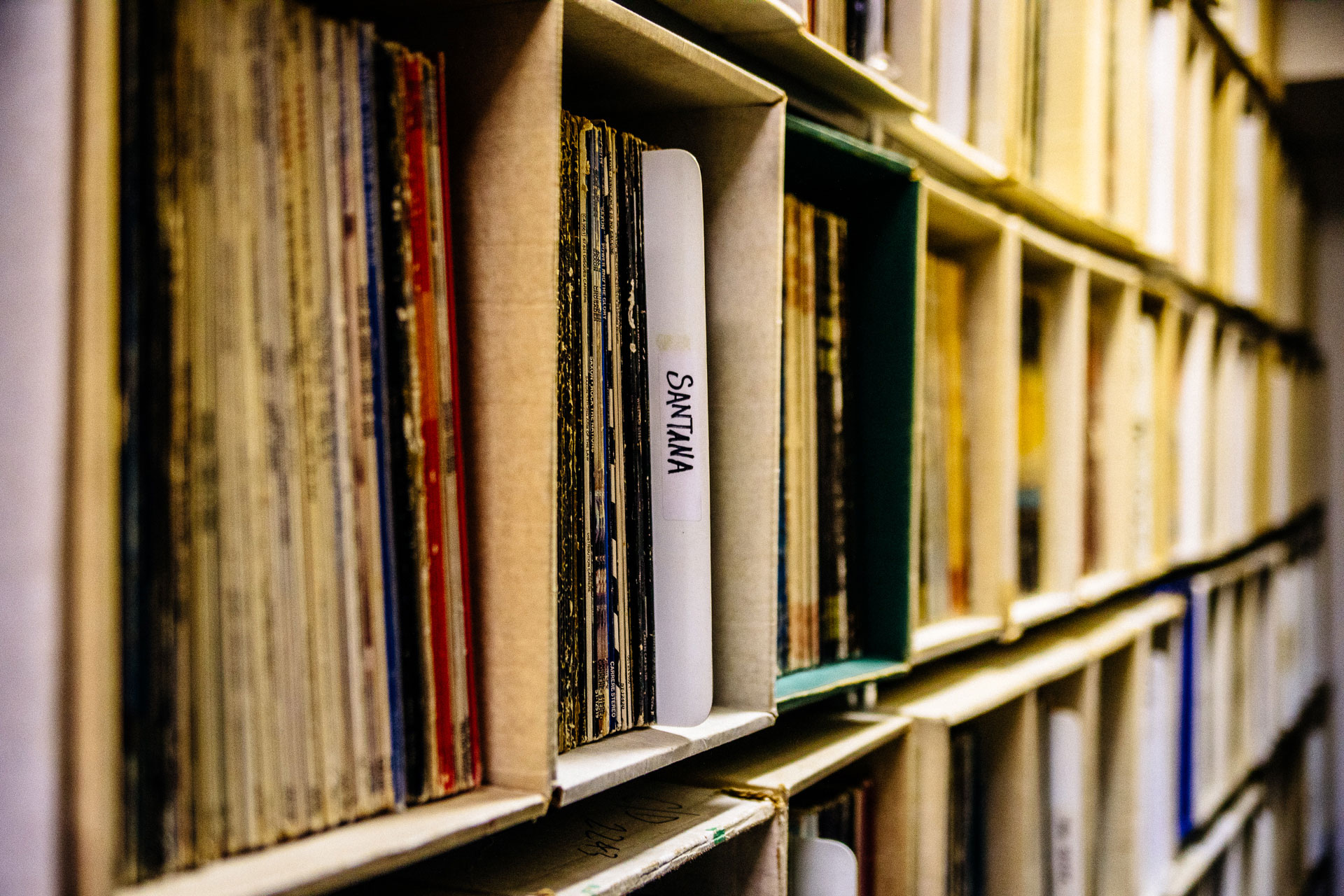 For those that prefer online shopping, they also host a large part of their collection online at discogs.com. If you're still hungry, there's also the Bananas Audio Equipment, where you can pick up speakers, used turntables, and cords galore.
Every superhero has an origin story
The year is 1977, and the now beloved record store is actually a small book store named Allen's Book Store, co-owned by Doug and Michelle Allen. They fill it with treasured books they find perusing garage sales and local thrift stores.
On one of these stocking adventures, Michelle comes across this particular Joan Baez record that she needed to have. The owner would only sell it if the couple purchased all of the other records that came with it. Keeping the Joan Baez record for Michelle, they put the rest of the vinyl up for sale in the book store.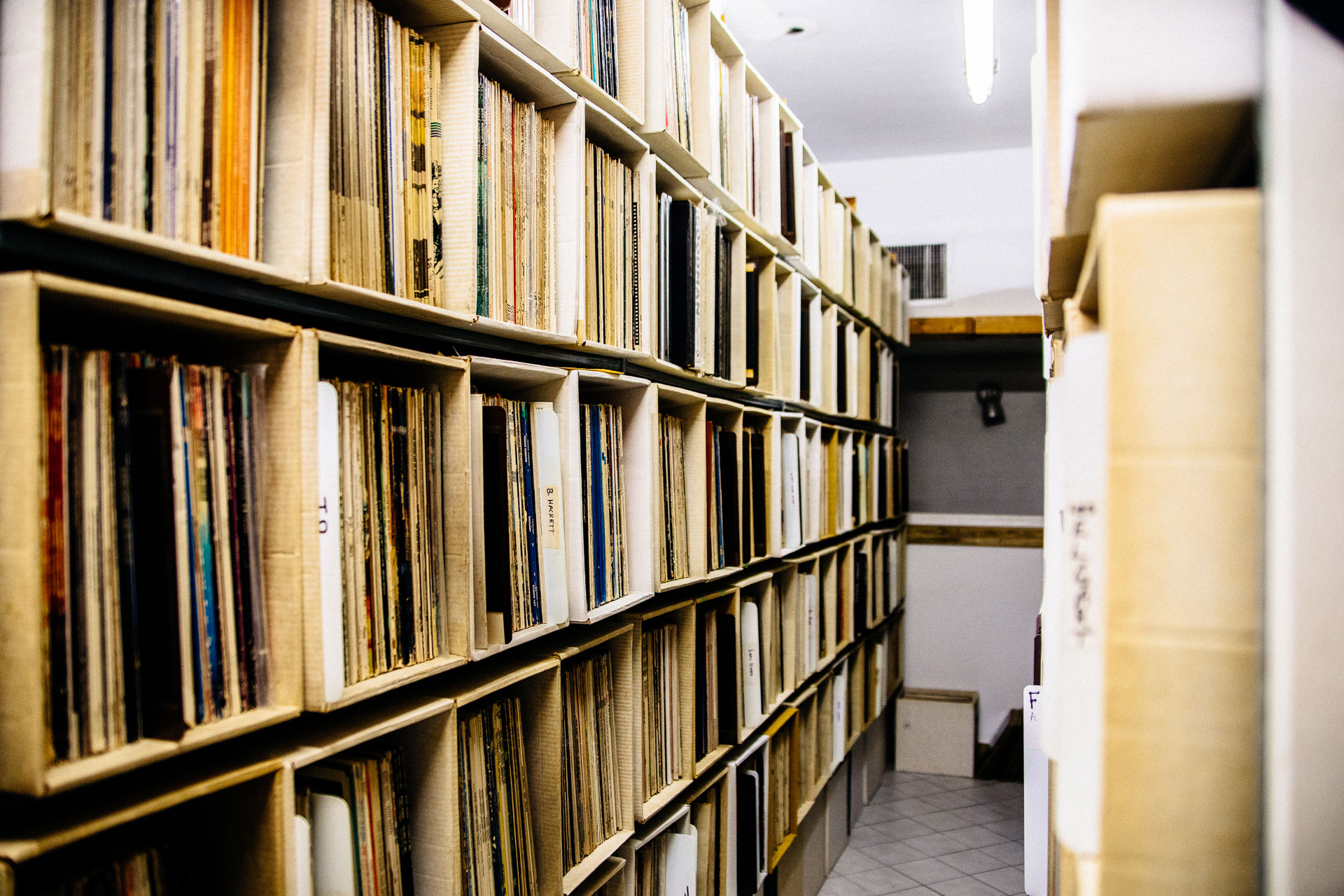 Long story short, the vinyl flew off the shelves. They restocked more and more of it and by the 80s, books were long gone and it was a proper retail record, tape and CD store by the '80s. The '90s saw it become one of the "largest local independent record stores in the area".
Their son, John Allen says they, "never stopped buying vinyl" and eventually needed that extra warehouse space to help house the accumulating collection of over 3.5 million pieces that we mentioned earlier.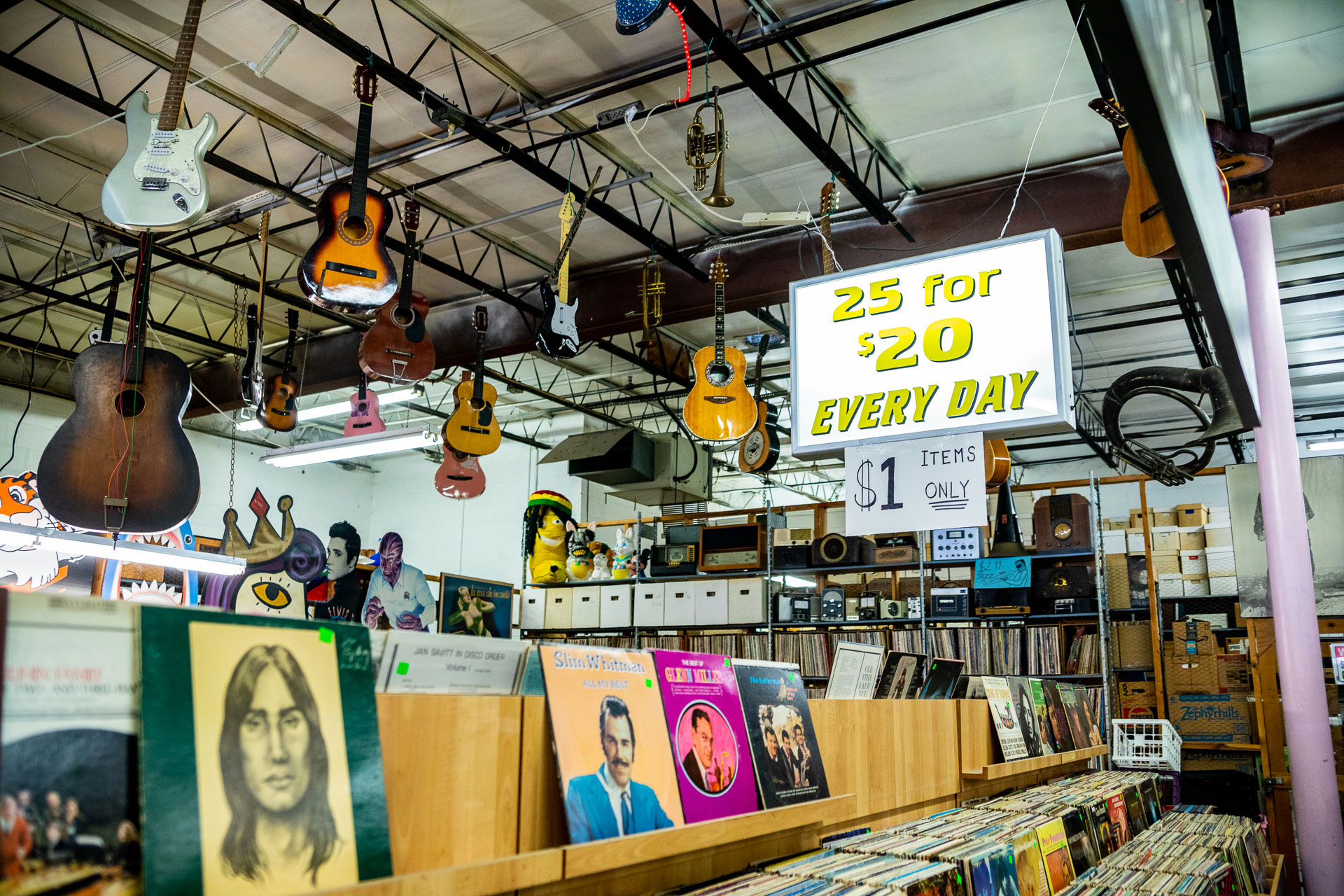 Are you celebrating Record Store Day 2019?
Be sure to stop by on Saturday, April 13 from 9am–7pm. Bananas will have a slew of live bands starting at noon, free beer while it lasts, and a host of giveaways and raffles all day.
Visit Bananas Records at any of there three locations below:
Bananas Records
2887 22nd Ave N, St. Pete, FL
Bananas Warehouse
2226 16th Ave N, St. Pete, FL
Bananas Audio Equipment
2243 16th Ave N, St. Pete, FL