The opening of the new St. Pete Pier isn't all about parks and restaurants. The 26-acre waterfront playground is also home to the new Tampa Bay Watch Discovery Center. This immersive educational space at the center of the new Pier will serve as a destination for illumination and, as the name implies, discovery.
It's billed as the only marine environmental experience in downtown St. Petersburg. Presented by the Milkey Family Foundation, the Discovery Center provides guests from around the world an upfront opportunity to learn and live the story of the recovery of the Tampa Bay ecosystem.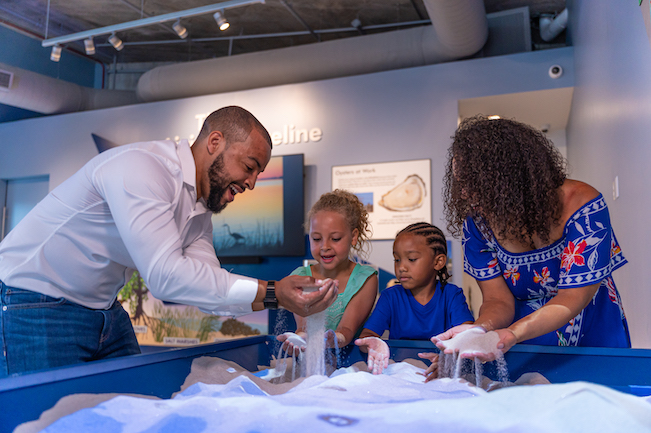 Tampa Bay is the largest estuary in the state of Florida, encompassing 400 square miles of
open water and 2,300 square miles of highly developed watershed that supports industry, agriculture, and a diverse population in excess of 2.4 million people. Estuaries like Tampa Bay are among the most diverse and productive ecosystems in the world. More than 70% of all fish, shellfish, and crustaceans spend some part of their lives in the protected waters of estuaries like Tampa Bay.
Today, Tampa Bay provides residents and visitors to the Tampa Bay area with a wealth of
recreational activities, from fishing and snorkeling to boating and kite boarding. But it wasn't always this way.
The Discovery Center takes visitors on the journey of the recovery and restoration of Tampa Bay from a polluted, over dredged, dying marine resource to a vibrant, healthy, productive estuary. Since 1993, Tampa Bay Watch has played an integral role in this recovery and restoration.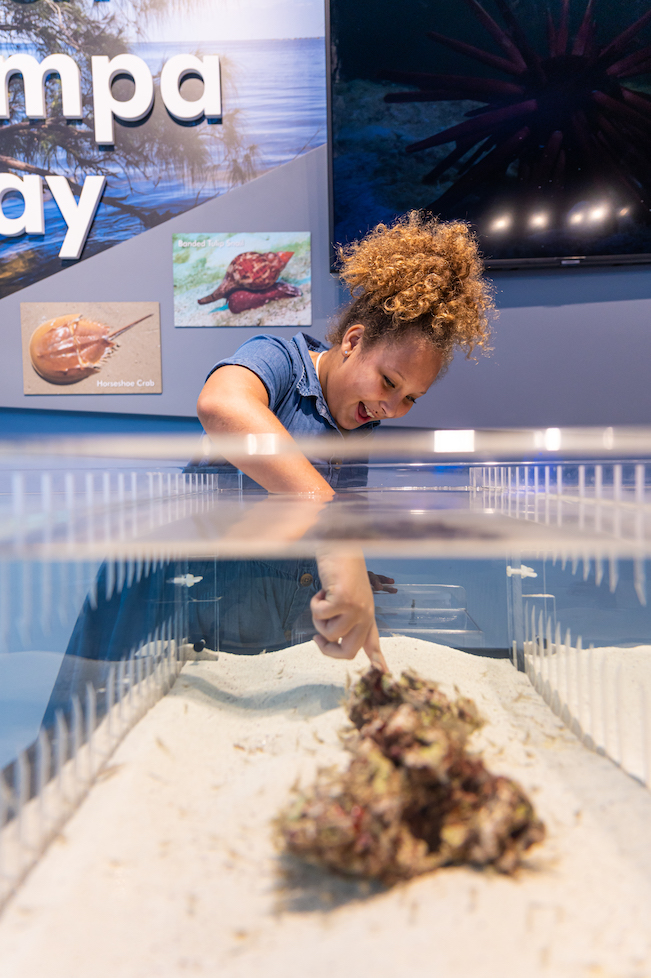 The Discovery Center features an exhibit gallery that brings this tale of environmental recovery to life, as well as an indoor classroom, outdoor "wet" classroom, and soon, a brand new Eco-tour boat and floating classroom.
The focal point of the exhibit gallery is a centerpiece marine estuary habitat that showcases many of the species found in Tampa Bay. Touch tanks, interactive displays, video presentations, and docent-led tours all combine for an unforgettable experience designed to inspire guests to walk away with a newfound respect for our local environment and how small steps can make big changes in their own environment.