St. Pete Pride has announced the 2021 edition of Light Up With Pride, an event that encourages residents and businesses across St. Petersburg to dress up their space in Pride colors.

"Started in 2020, when St. Pete Pride was canceled due to COVID, we had to switch gears to celebrate Pride in virtual and visual concepts," write the organizers on the official Light Up With Pride event page. "We teamed up with community organizations to light buildings in rainbow colors one evening during the month."
WATCH: St. Pete businesses Light Up With Pride in 2020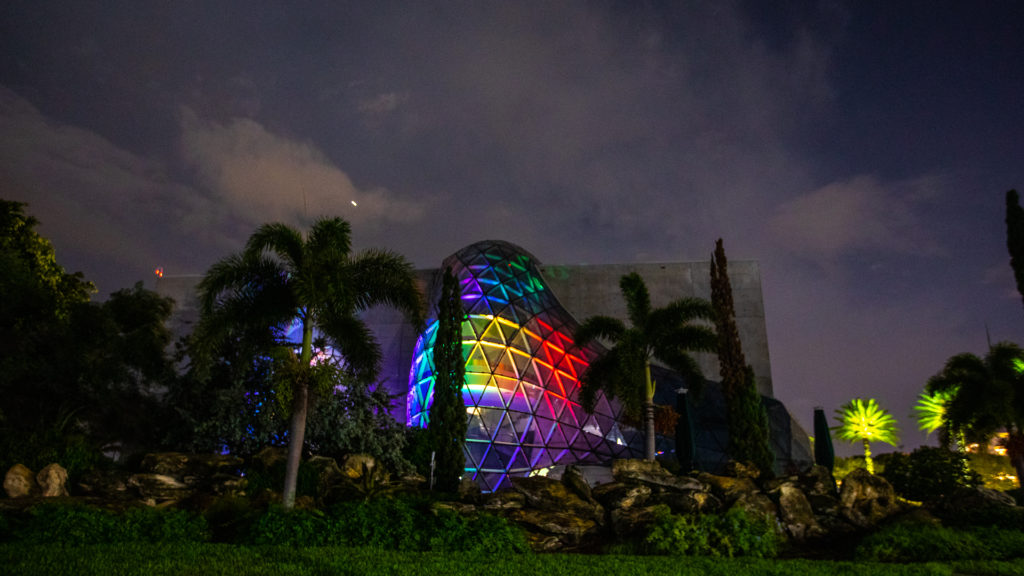 Organizers are once again working with their colleagues throughout St. Pete to light local landmarks in rainbow colors during the evening on Tuesday, June 1, 2021, and longer if possible.
Get involved and display your own Pride on June 1st and all month long! The community is encouraged to celebrate and show their Pride however possible this June while celebrating Pride safely and all month long.
A full month of events is planned for June throughout the Sunshine City of St. Pete Pride. You can see everything that's going down by clicking here.
Last year, businesses like Museum of Fine Arts, the Sundial, and The Dali Museum all lit up their exteriors in rainbow colors.
What to read next:
Inside Wild Child: a tropical culinary escape in St. Pete
CocoAddiction now open on St. Pete Beach
AMPED Fitness opening brand new gym in Tyrone area of St. Pete
Wendy's Closet opening new location on Central Avenue
Porchfest and Art in the Park announced for Roser Park
Cocktail St. Pete announces Grand Opening date
Bolay Fresh Bold Kitchen announces plans for St. Pete and Brandon locations
Best Parks to take a walk around in St. Pete
Pete's General opening second location in the Grand Central District